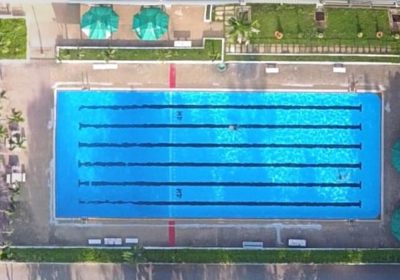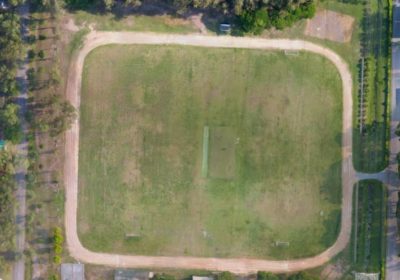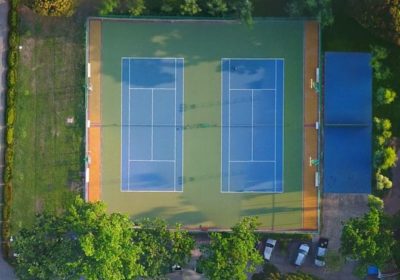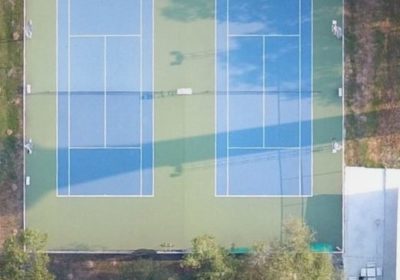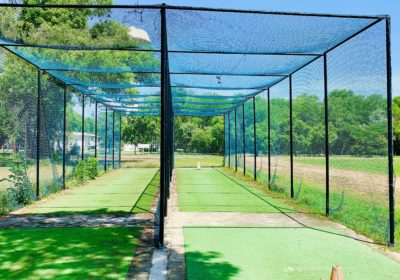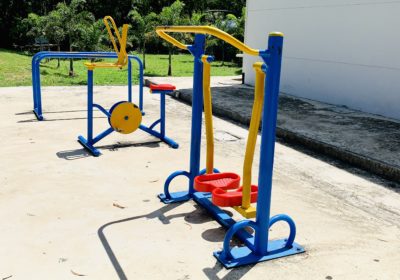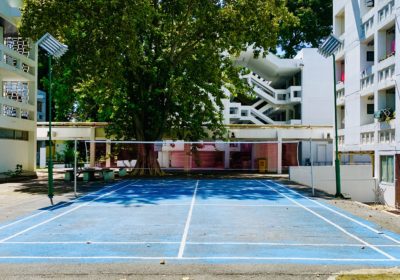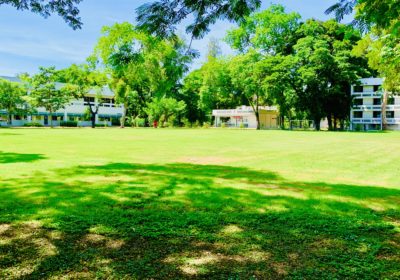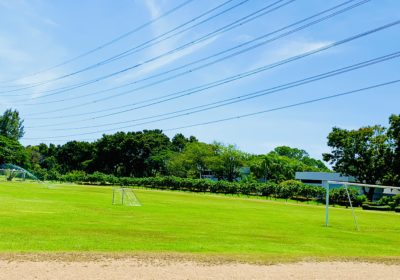 Sports and Recreation
With its extensive open space, AIT campus offers many opportunities for sports activities that in­clude golf, swimming, basketball, badminton, tennis, table tennis, volleyball, football, cricket, hockey, running, squash and petanque, etc.
A multi-purpose field, used as a football field, cricket field, running track, squash courts, tennis courts, badminton courts, basketball court and volleyball court are all located near the residential area while the table tennis room and other tennis courts are closer to the cafeteria.
The renovation of the multipurpose field had been completed in 2012 after floods in 2011, with the support of Thailand Cricket Association. Often Thailand Cricket Association organizes cricket matches and practice matches, the student cricket and football club of AIT are associated with other universities to play inter-university matches. Most of the sports fields other than the swimming pool have access to the outsider if accompanied by an AIT member.
Student Union also organizes some trips for the enjoyment of the AIT community. There is a one day trip and the other one is the Grand trip for 2-3 days. Various cultural events are also organized to enhance friendships among different country associations and promote their cultures for the highly diversified AIT Community.
General Sports Facilities House Rules:
Sports hours: Monday to Sunday, 6:00 a.m.  – 11:00 p.m.

Proper sports attire is required for each sports facility. Slippers/flip-flops are not allowed.

Users must follow standard sports rule for each facility or upon mutual agreement of players depending on need.

Sportsmanship and proper decorum is highly encouraged in the conduct of sports events.

First come-first served basis rule must be followed for each court/field and queuing must be adhered to if there are many players waiting. Priority for use of AIT residents.

For racquet sports, doubles events should be prioritized over single events if there is a queue.

Sports facilities cannot be used for other sporting events aside from the intended use of the court/field.

Food and beverages are not allowed in the sports facility. Food may be consumed on the sitting area only.

Last players of the evening must turn off the lights and other electrical equipment of the court.

Student organizations who wish to book the courts/fields must seek permission from the Student Union and inform the community before its use.

Individuals breaking the sports facility house rules will be subject to possible forfeiture of privileges.

          Swimming Pool
 The swimming pool is located behind the AIT Conference Center and changing rooms are available. A lifeguard is on duty daily from opening to closing time. The users of the pool should only be AIT community members which includes AIT staff, students and their families and visitors at AITCC. Outsiders are not allowed. All users have to register before using the swimming pool and the swimming pool staff may also request for the AIT ID verification.
 Swimming Pool Regulations:
Pool hours: Monday to Sunday, 6:00 a.m. – 7:00 p.m.

Reserved for Ladies – every Wednesday from 1:00 p.m. onwards

Proper swim wear is required. No outerwear including cut-offs or shorts will be allowed.

Food and beverages are not allowed in the pool.

Liquor or any intoxicating drinks is prohibited. Individuals intoxicated with liquor are not permitted to use the pool. Lifeguards and/or security guards have the authority to prevent intoxicated individuals from entering the pool area.

Smoking is not permitted at the pool.

Take a shower before getting to the pool.

Take off shoes or slippers before entering the pool.

No screaming, running, rough play or any activity that would disturb other users.

No spitting, spouting water or blowing nose in the pool.

Children must be accompanied and supervised by parents or guardians

Inexperienced swimmer must be accompanied by an experienced swimmer.

Persons suffering from contagious diseases or those with open wounds are strictly prohibited from using the pool.

For training sessions, prior permission has to be taken from OFAM and trainer need to pay for using the facilities.

Individuals breaking the pool regulations are subject to possible forfeiture of swimming privileges. etc
Outdoor Sports Facilities Gallery