AIT Campus Mail Service Office (AITCMS),
Located opposite to the ASE Building
Operates Mondays through Saturdays, except on AIT recognised holidays,
From 7:30 a.m. to 4:30 p.m
Services offered 
Campus Mail
All (official and personal) incoming mails and documents from various schools and offices are consolidated  at AITCMS  and dispatched each working day.
Incoming mail which indicates the School/Field of Study (FoS) name will be delivered directly to the addressee's school/unit.
Parcels are to be collected from the AITCMS Office.
Mails for students who are off-campus are deposited in the Student Union office
DHL Courier Service
DHL is the courier service provided AITCMS Office. All (official and personal) outgoing courier shipments are consolidated and dispatched each working day
For more details please call at 025245094
Outgoing Mail
Personal outgoing letters, cables, packets and parcels, postal money orders, telegraphic transfers, and registered mail can be sent only through the Government Post Office.
Klong Luang Branch 1 Government Post Office
located near the Alumni Office, Administration building,
operates from 9:00 a.m. to 4:00 p.m. Mondays through Fridays.
Main Klong Luang Government Post Office
Located just outside the campus adjacent to AIT Golf course
Operates Mondays through Saturdays
Operates from 8:30 a.m. to 4:00 p.m. (tel.: 02-516-8383).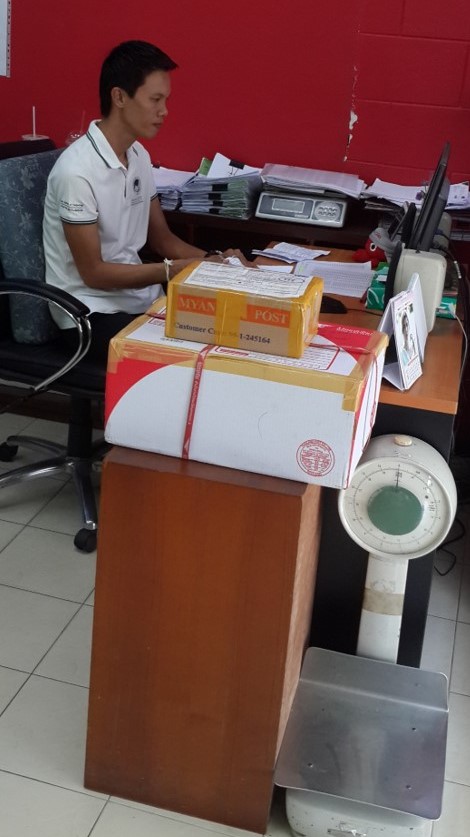 Recommended format of the address for receiving any mail in AIT campus
Faculty / staff / Student Name: ………………………………………………………….
FoS/Program.: …………………………………………..
Asian Institute of Technology
Unit/School  ………………………………………………………………..
P.O. Box 4,  Klong Luang,
Pathumthani 12120, Thailand