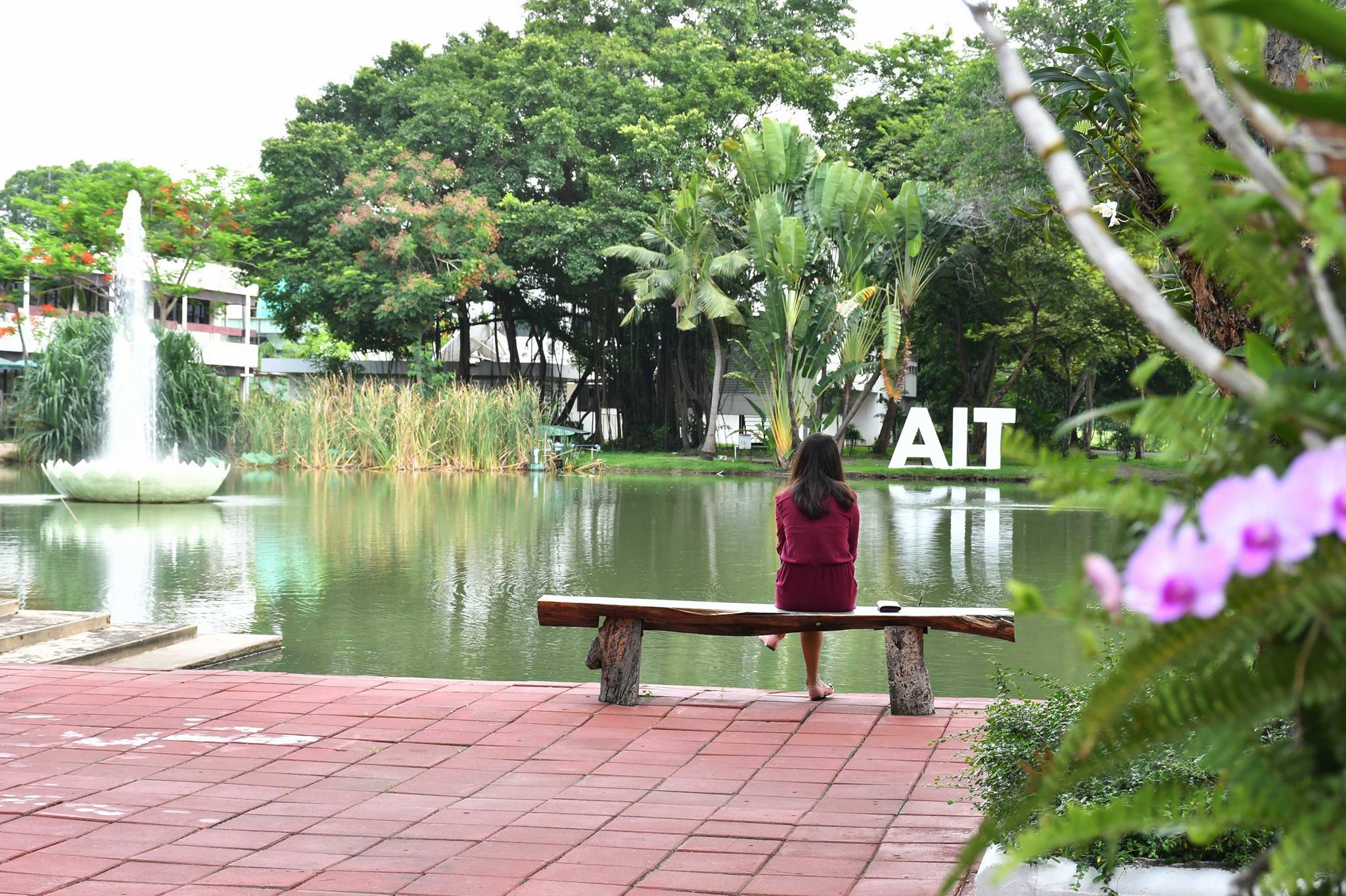 The institute endeavors to provide a safe and healthy environment in which to live, work and study. The AIT campus includes a diverse mixture of settings, from offices, classrooms and laboratories to houses and dormitories with campus accommodation to students as well to employees.
The campus is rich with green spaces, gardens and international cuisines at the cafeteria. AIT provide free public access to open spaces and green spaces to all the guests from adjacent universities, research centers and as well the outside community, but security may request for ID proof for safety reasons.
Below are the campus safety and security guidelines for your information and guidance:
To protect you from risks of pilferage and theft, keep watch on your belongings. Avoid using outside services for your laundry, food delivery, etc. As much as possible, use available campus-wide services. If you have to use an outside technician, ask for a company ID card. An advanced approval by OFAM is also required and a copy of it should be made available to Security. Be extra watchful when there are certain persons expected to enter your room, e.g. during special cleaning and pest control. Immediately report any suspicious behavior to the AIT Security Service (ext. 6000).

 As part of campus security measures, you will be asked, on occasions, to show your ID card upon entering or exiting the Main Gate and every time you pass through Gate No. 2, which will be closed after 10:00 p.m. Please extend your cooperation to the security guards on duty when an ID card is demanded.

Bicycle owners are encouraged to register their bicycles with Security/OFAM for proper identification. Once registered, a number shall be posted on the bicycle and the brand and make of the bicycle shall be recorded in the security file.

Lock your bicycles even if they are old.

Never purchase a bicycle from a stranger.

Do not park your bicycles in prohibited areas, like the entrance doorways and walkways, or they will be impounded by the security guards.

Always lock your doors. Turn off electrical and gas appliances when going out of your rooms. If possible, unplug all electrical appliances when leaving for an indefinite period of time.

Do not feed any stray animal, and dump garbage only in bins provided at strategic locations.

Keep the noise down and do not disturb the peace on campus especially during the late hours.

Observe the speed limit on campus, which is 20 km/h. Park your cars and motorcycles only in areas reserved for parking.

Do not misuse any fire prevention and fire fighting equipment and accessories placed in all buildings, houses, and dormitories on campus.

Motorcycles are not allowed on the campus.
If you have any questions about security or safety issues, contact the  Security Officer (ext. 6000  or email at  ait.bangkok@securitas.co.th / callcenter@ait.asia)
Inspection at AIT Gates
To ensure the security and safety of the community, the following standard procedures in conducting security inspection before entering or exiting the AIT gates are being reinforced:
1. Extend your cooperation when the security personnel on duty requests you to present your ID card.
2. If you happen not to have your ID with you, give your personal details like name, office and residential address.
Designated Area for Setting-off Firecrackers
Setting-off firecrackers to celebrate an occasion as part of tradition or culture is allowed with the following precautions:
1. In order to avoid any untoward incident, firecrackers can be set-off only at the big football field.
2. Permission should be sought from SU before the event.
3. Setting-off firecrackers near the residential units or any other areas is strictly prohibited.
4. Organizers of the event shall be responsible for any untoward incident that may occur in relation to this activity.