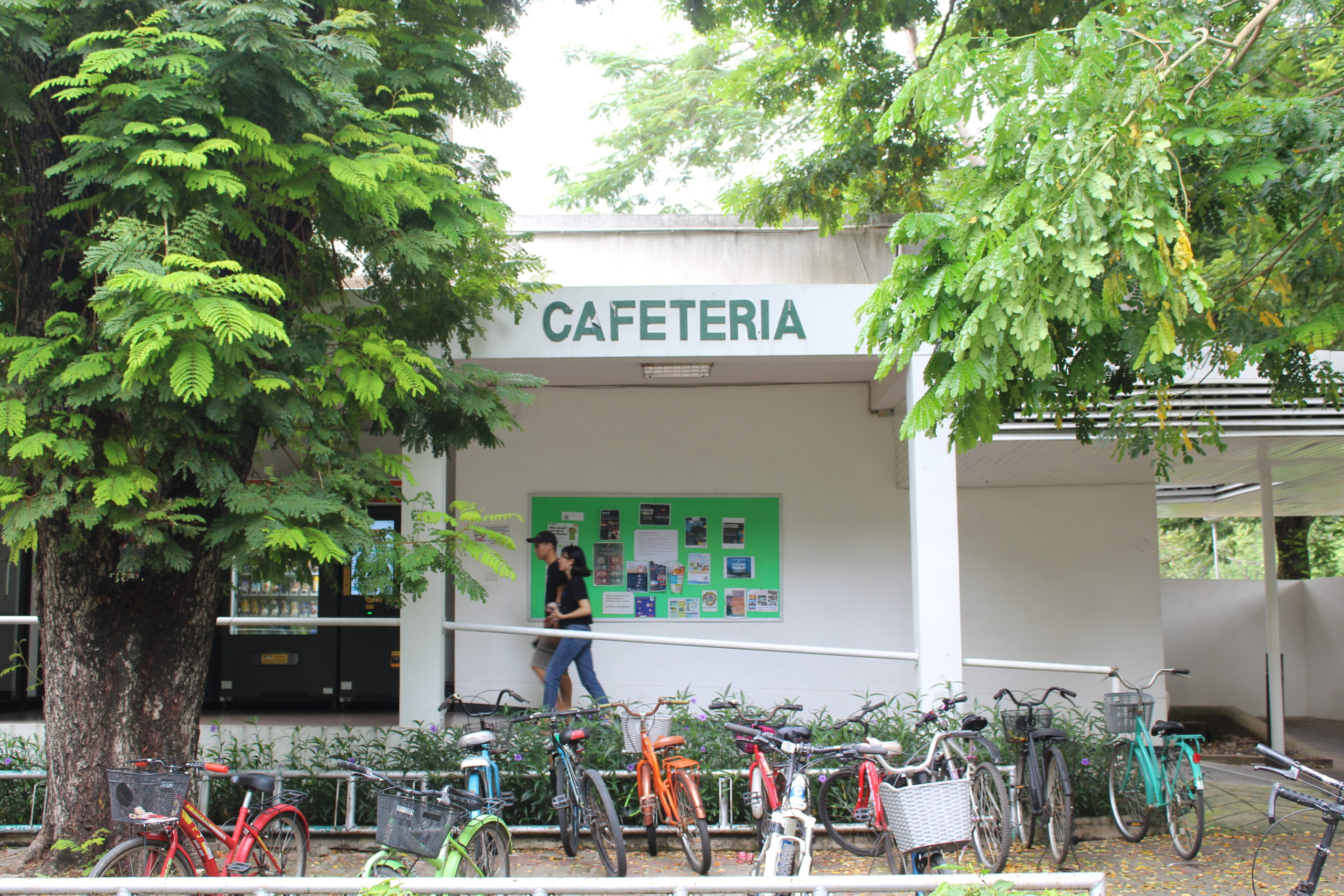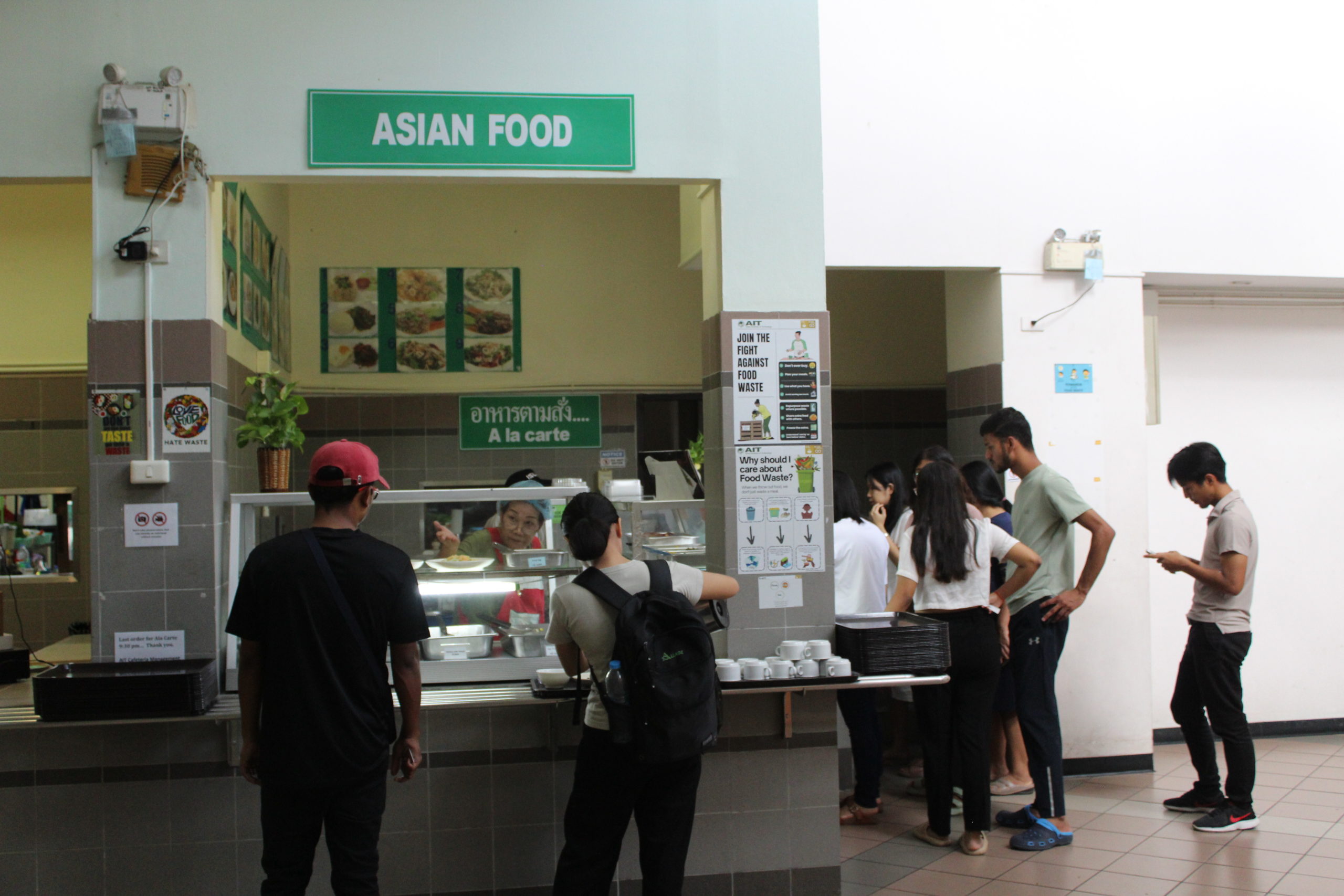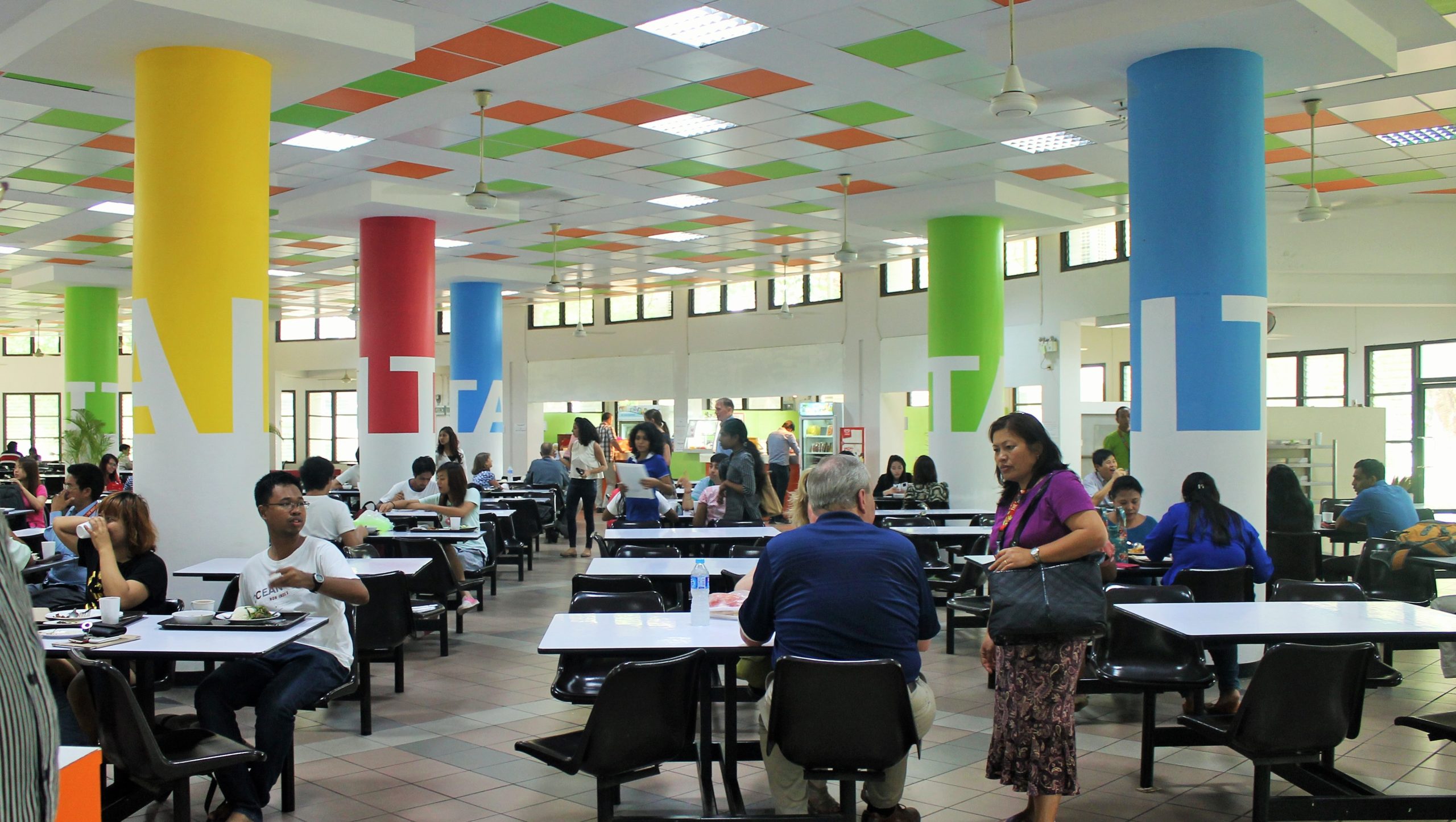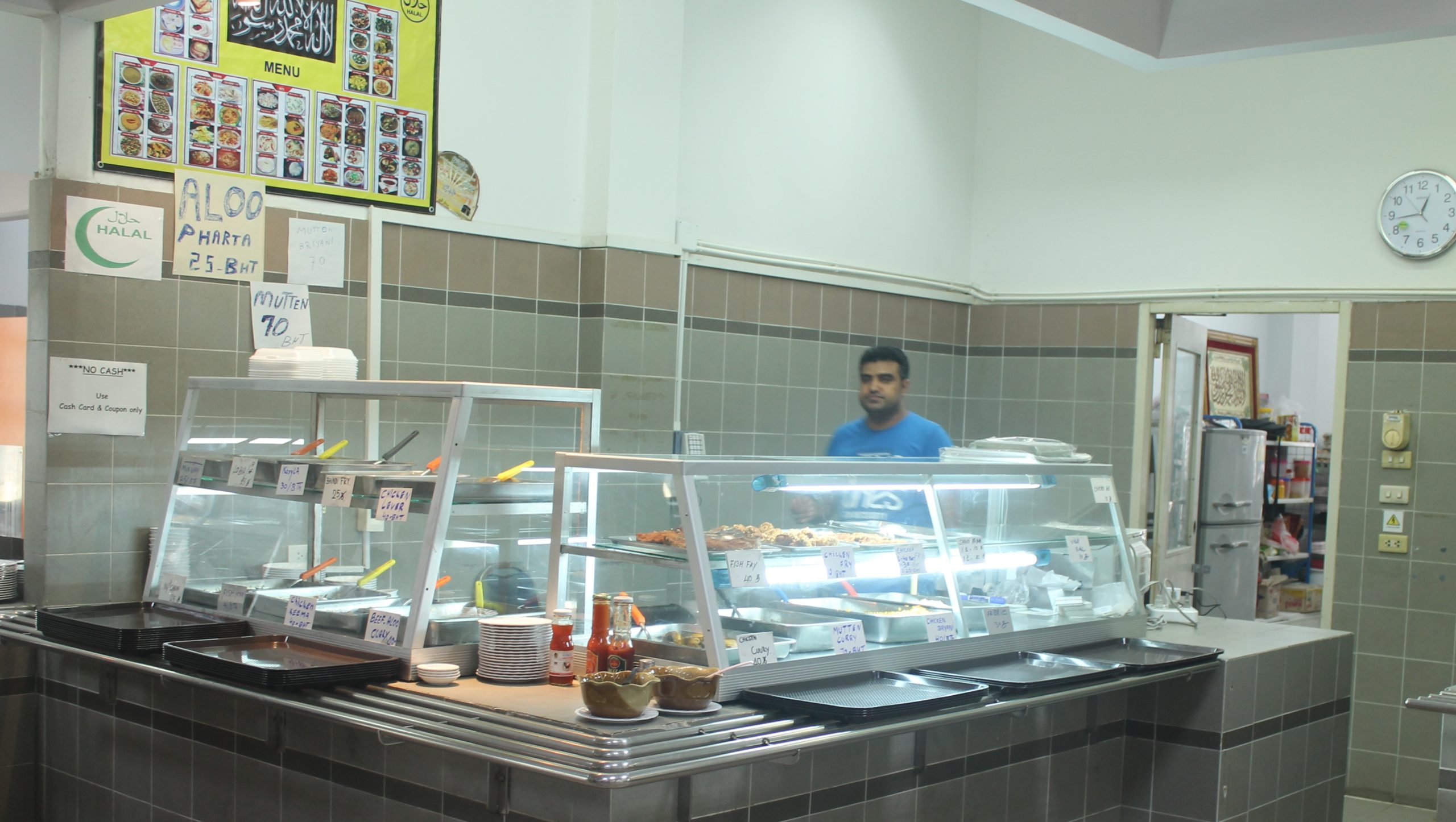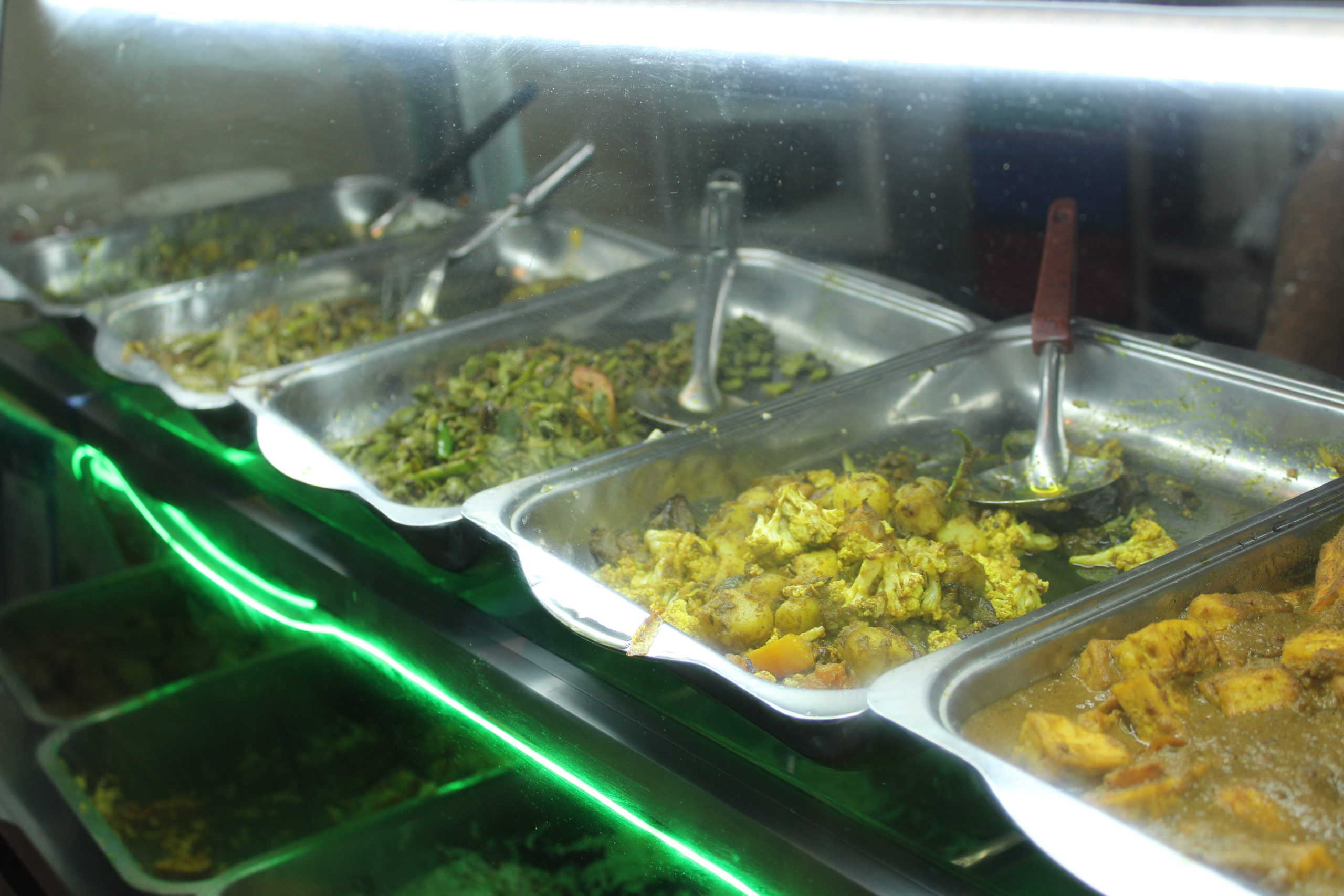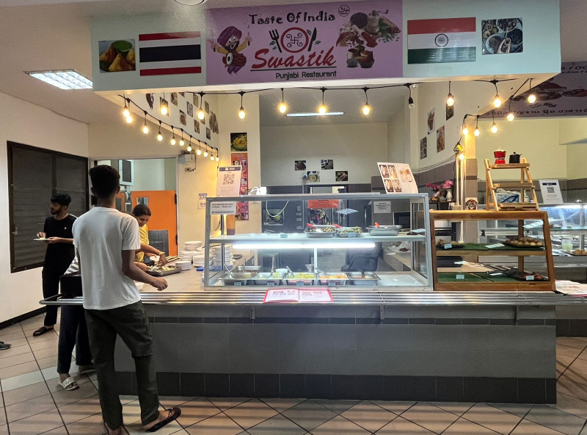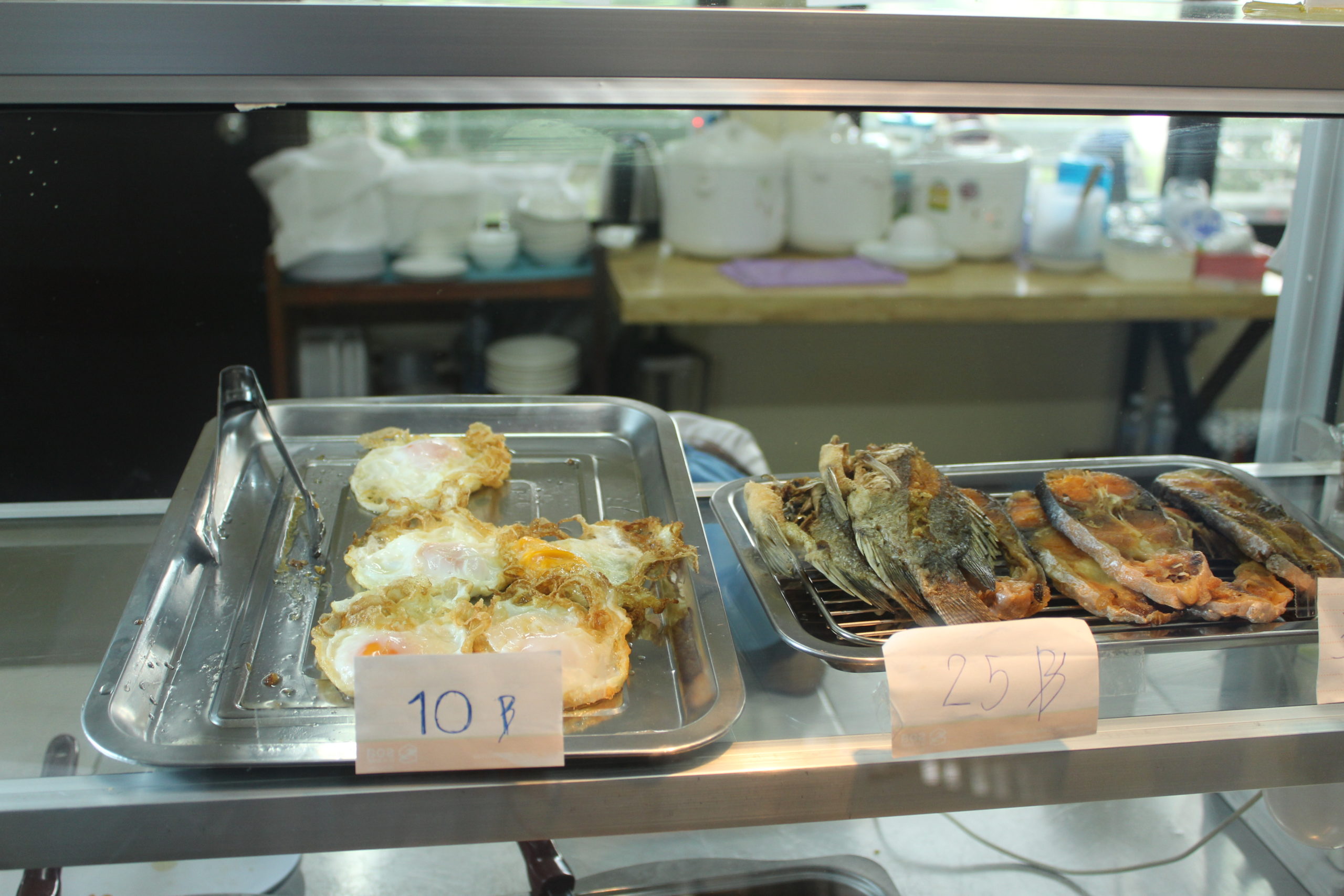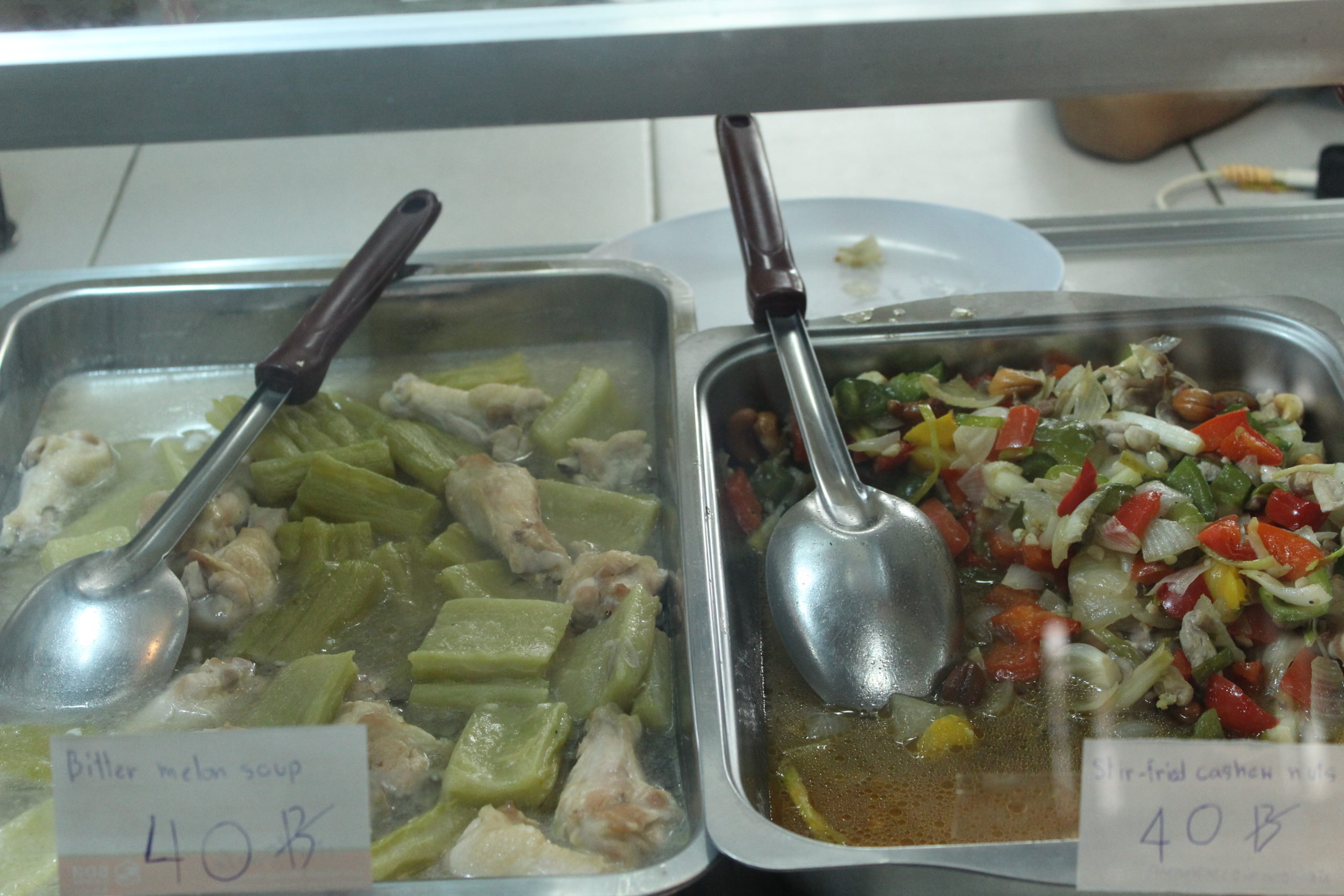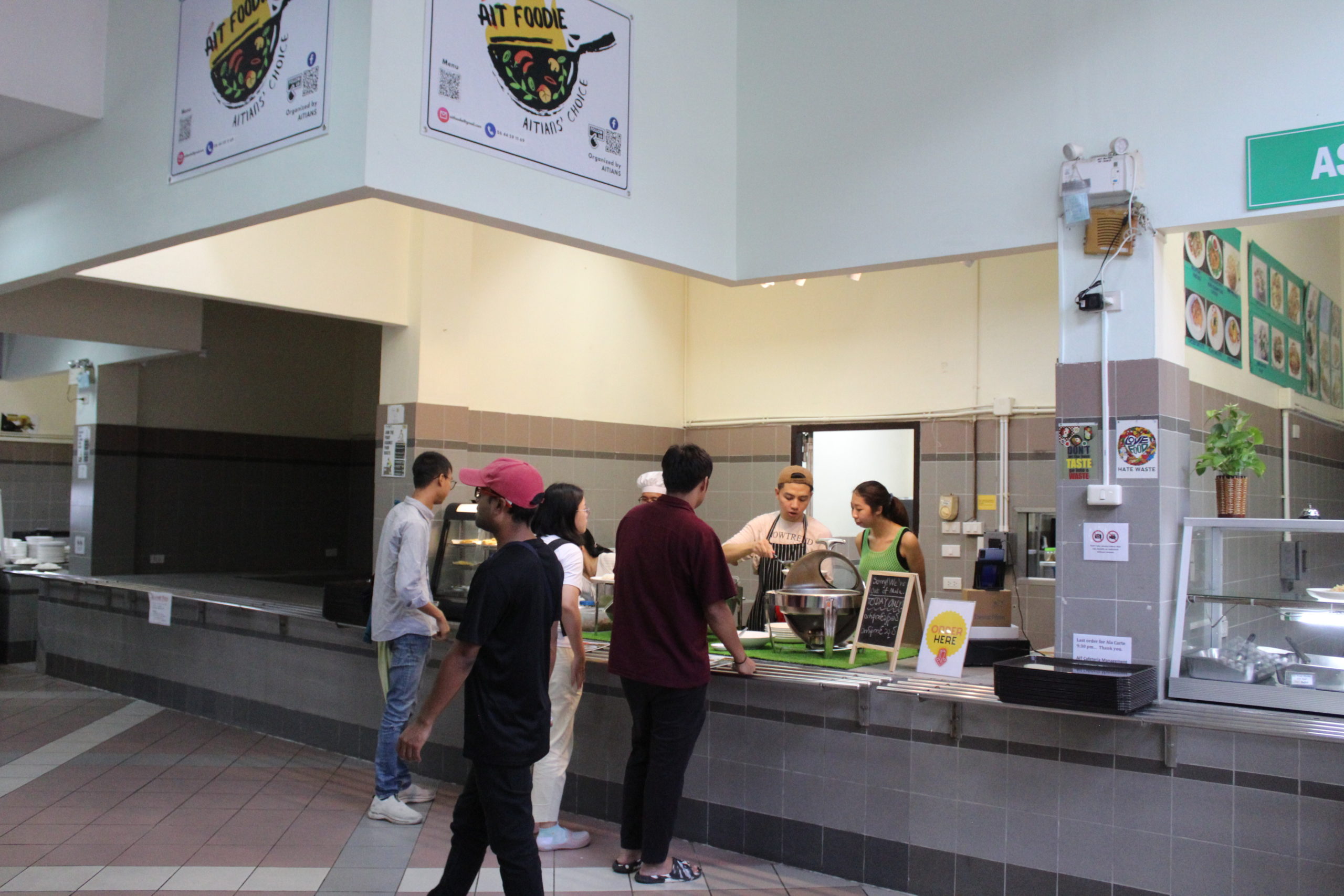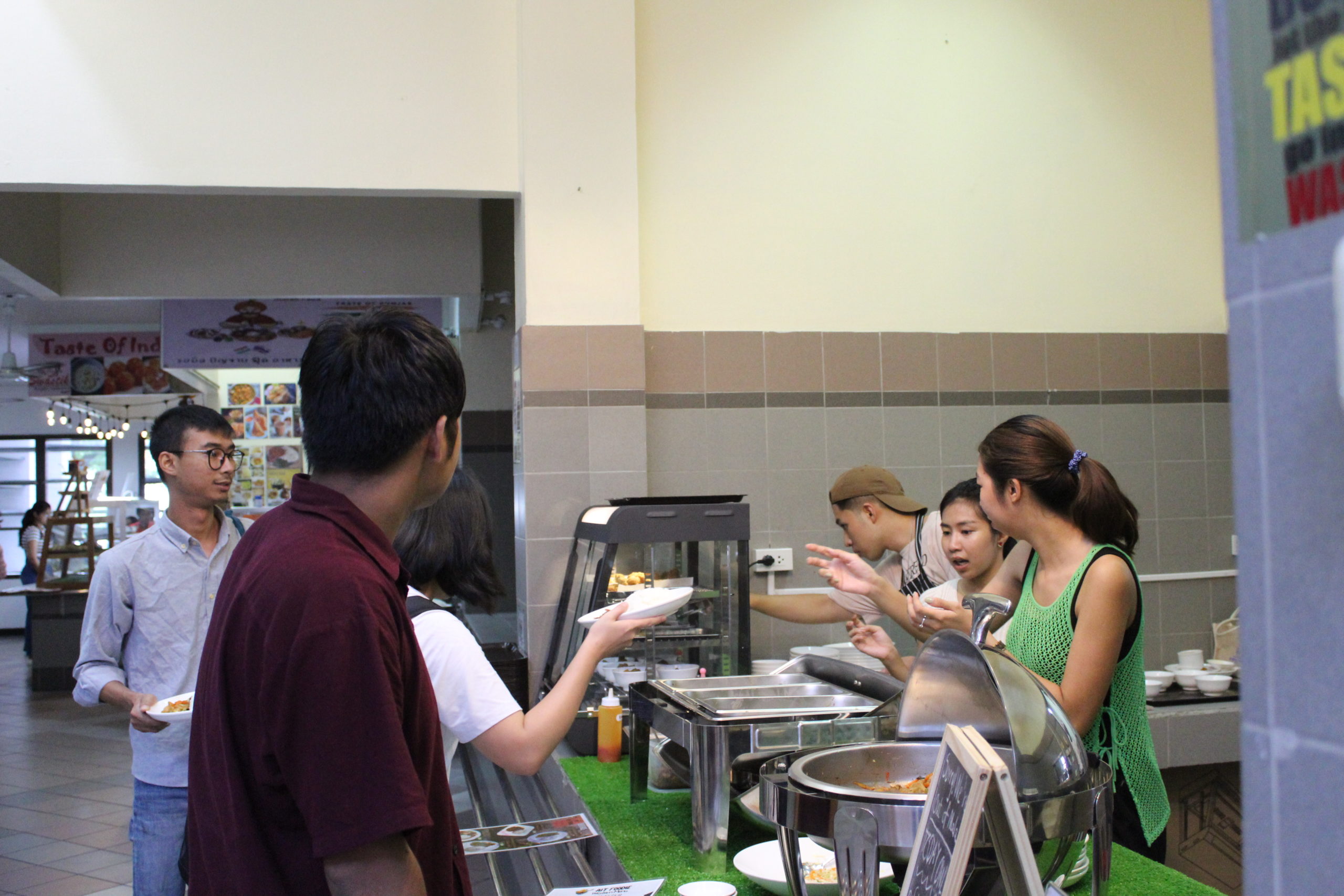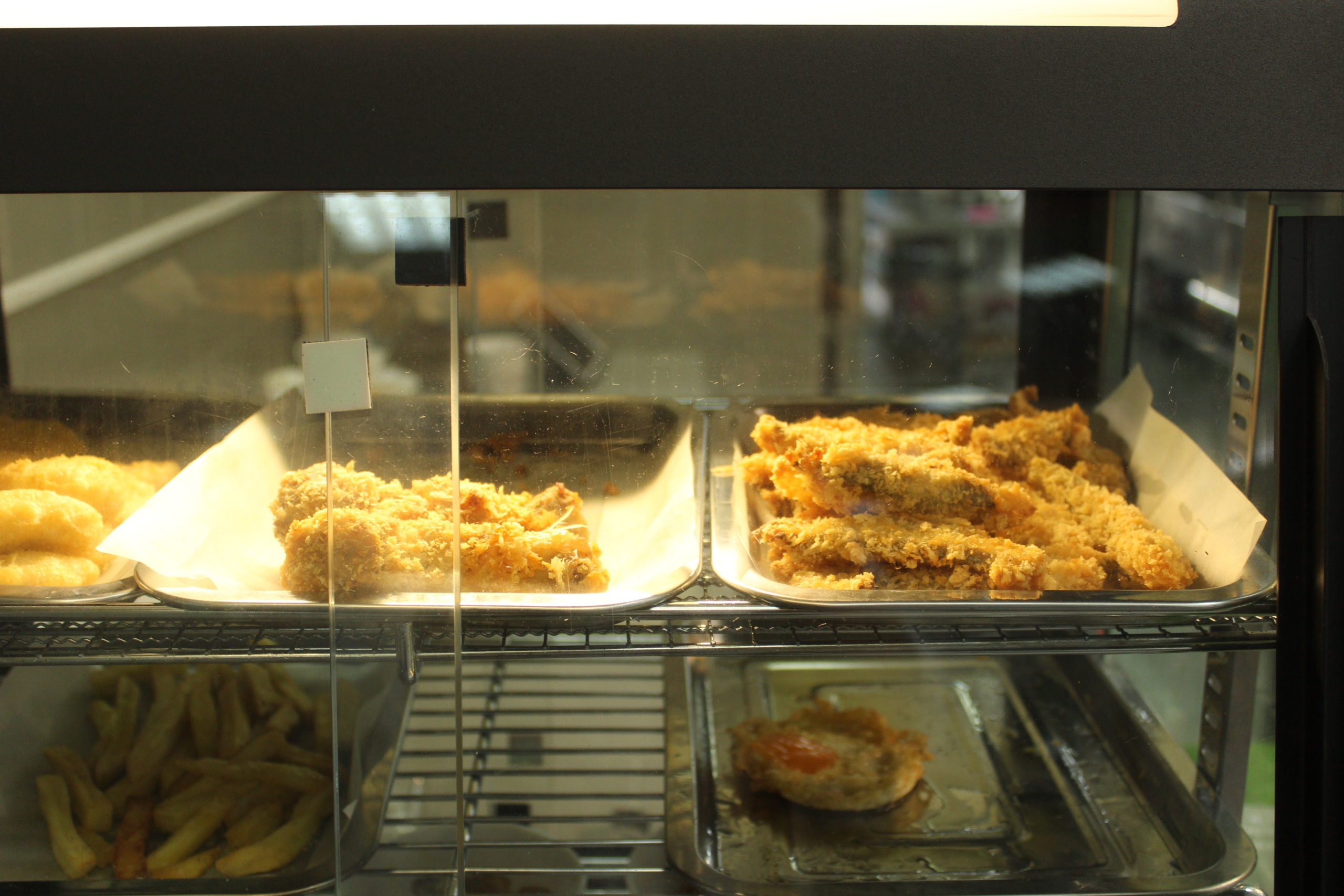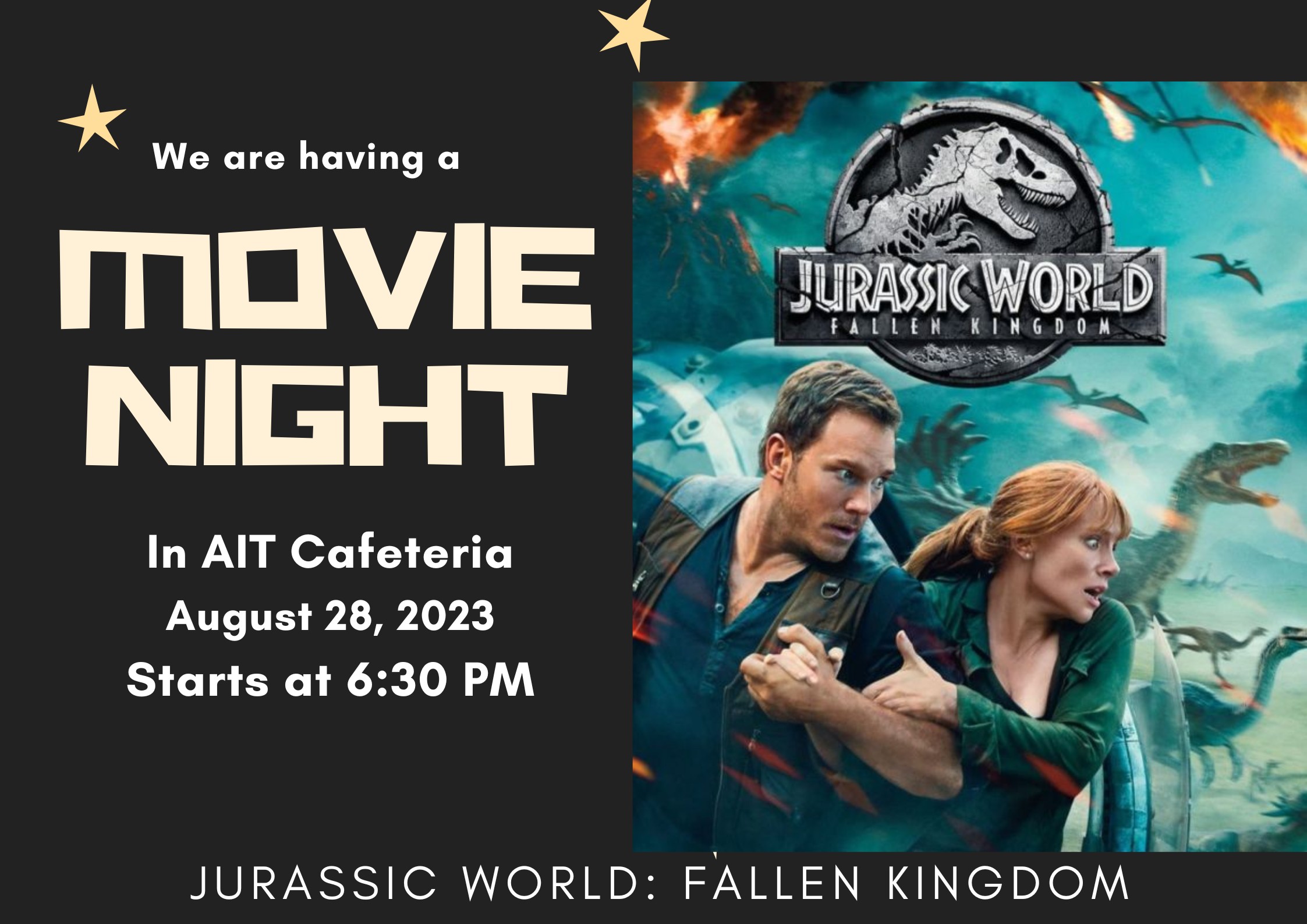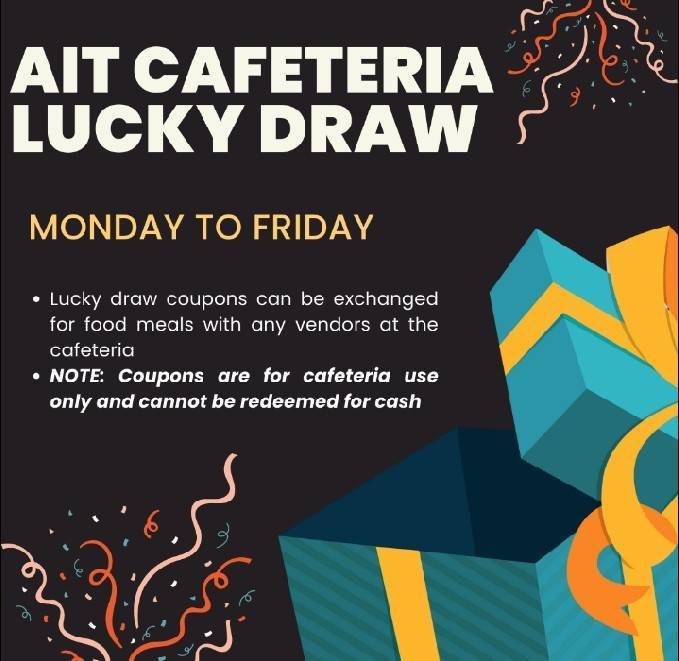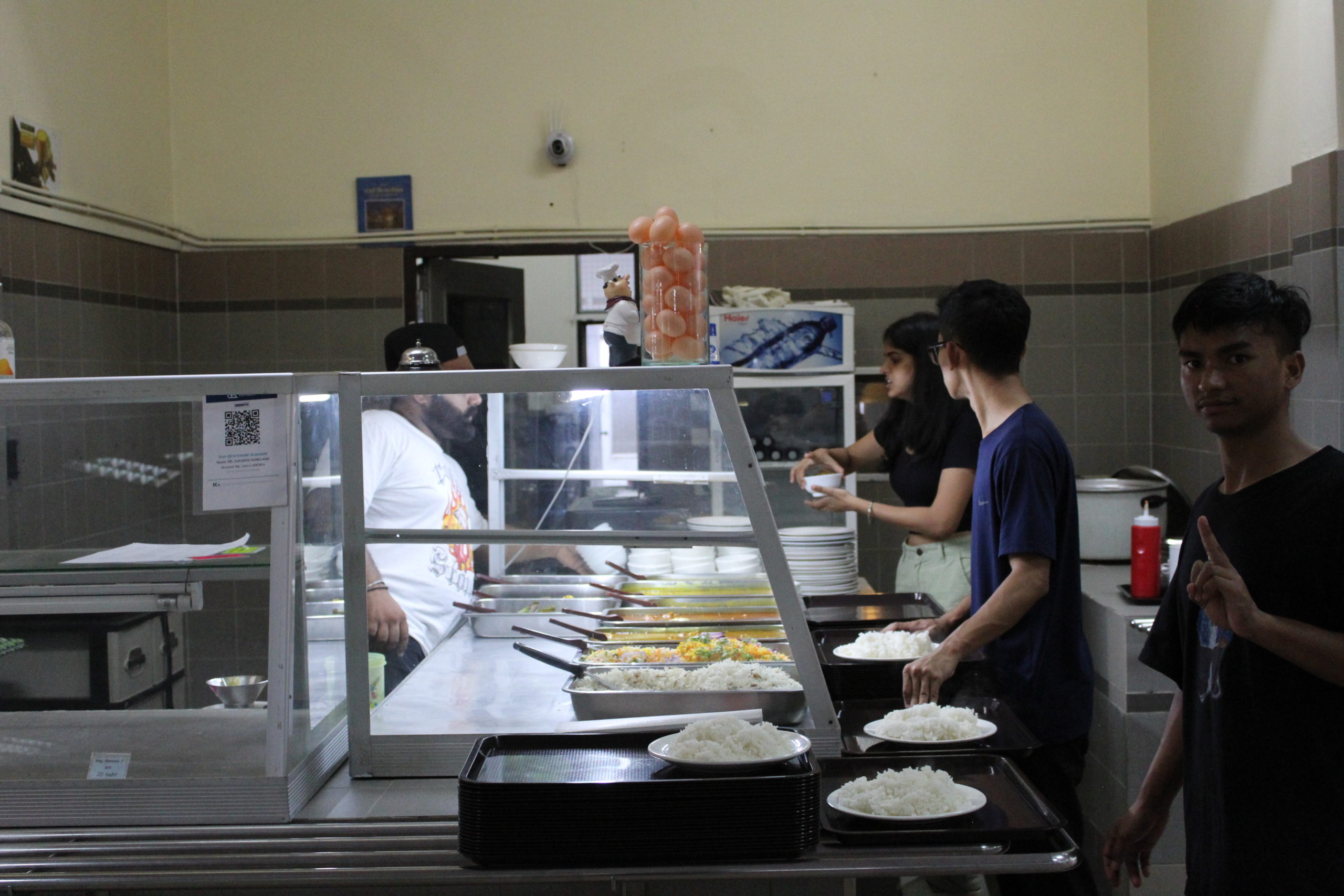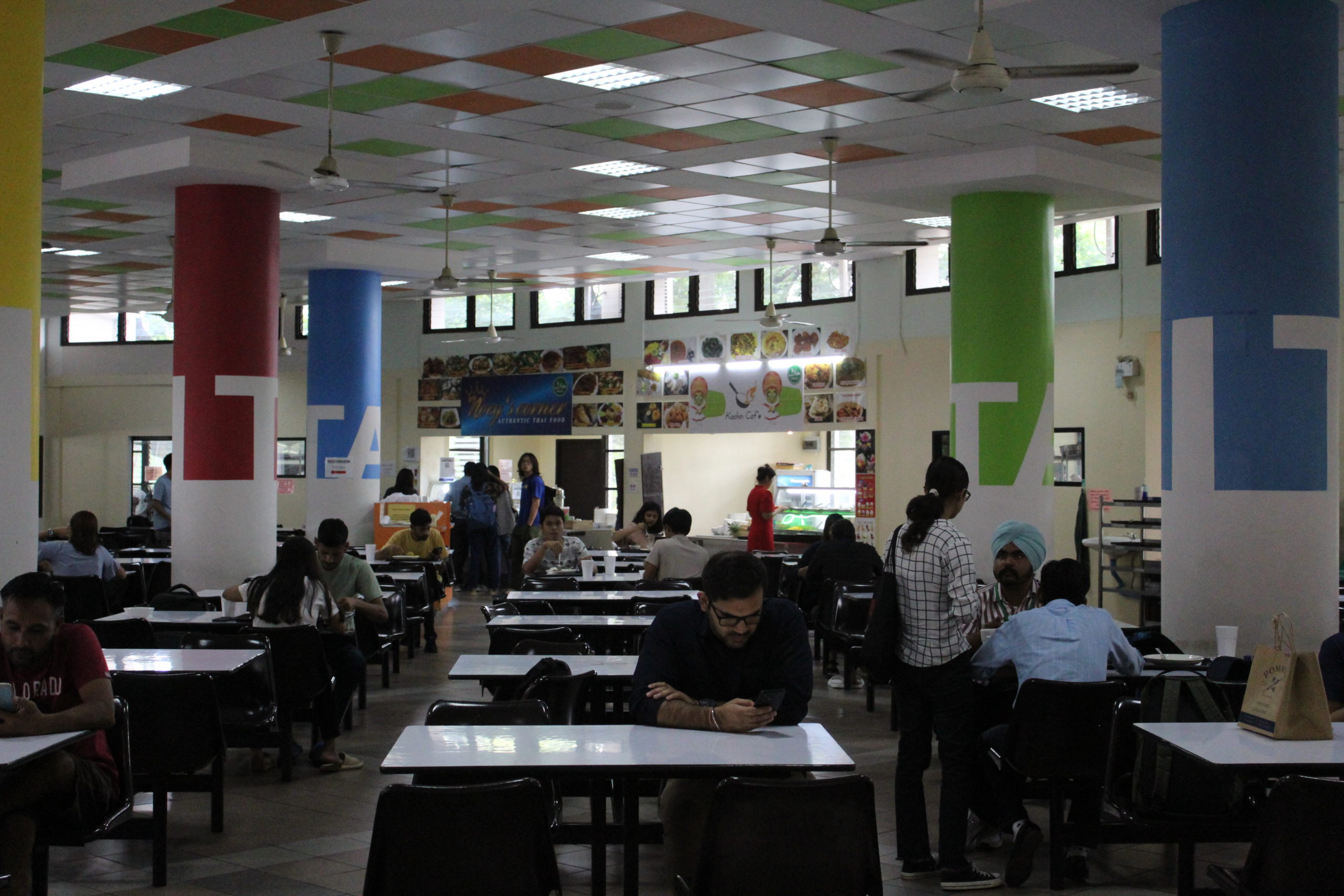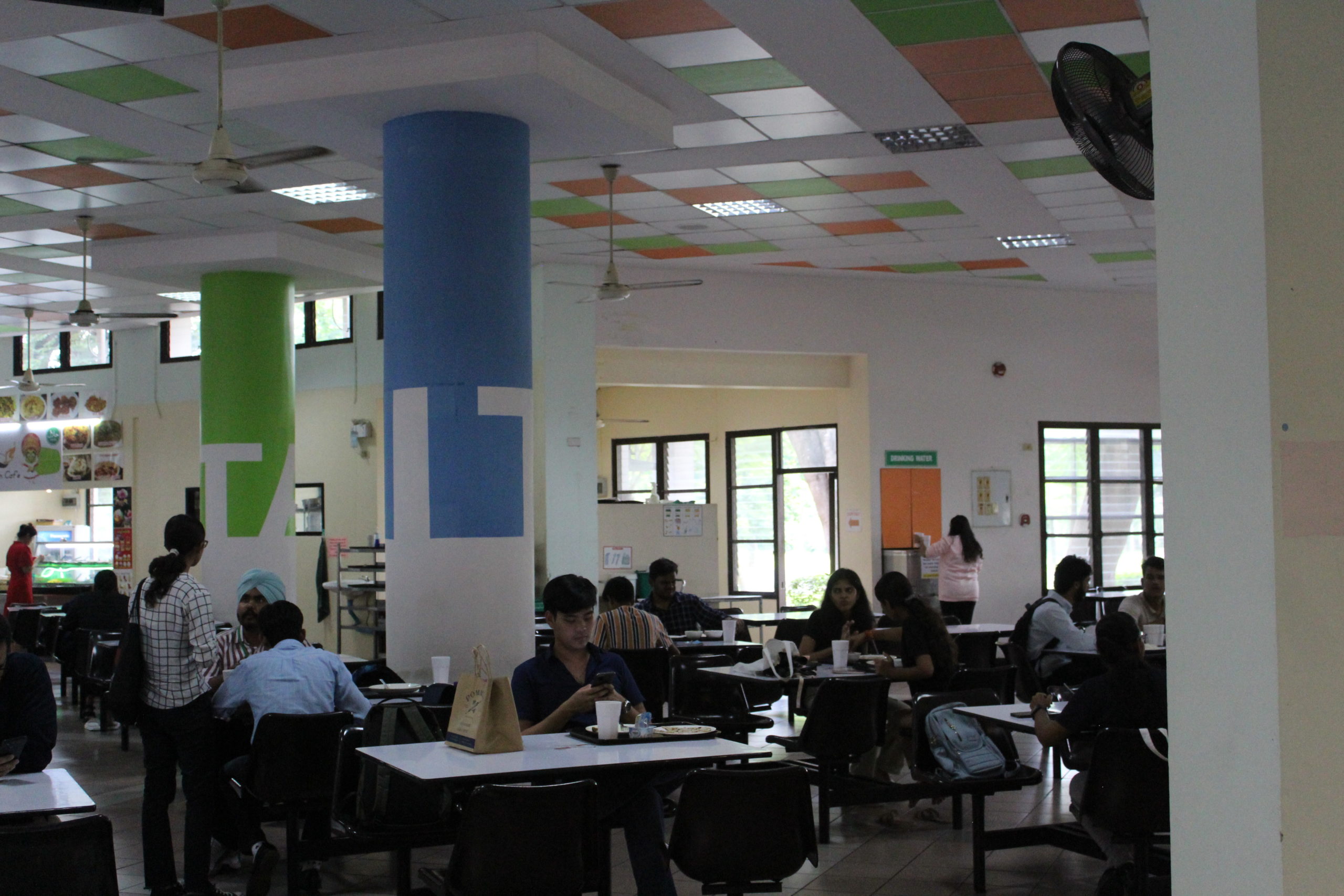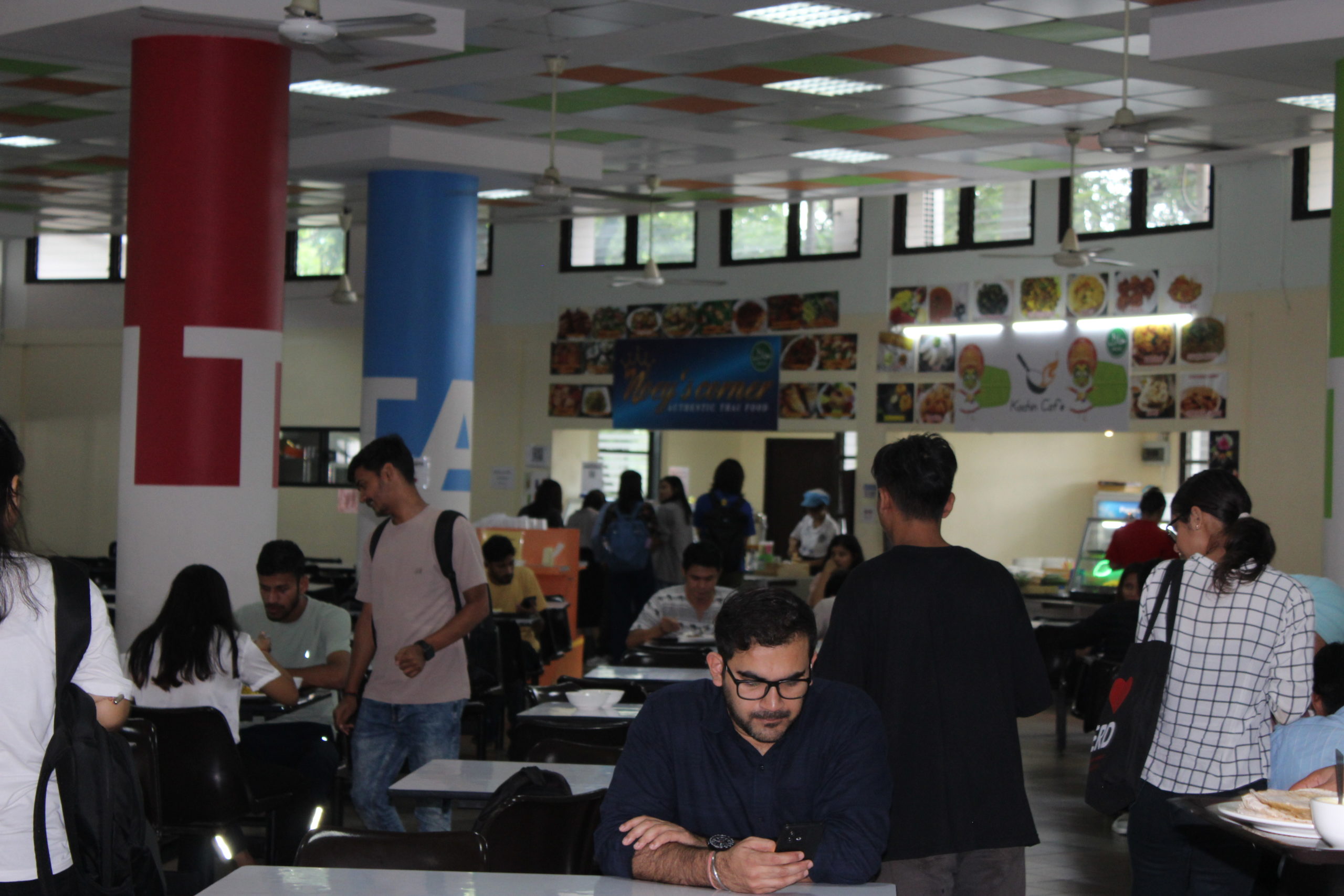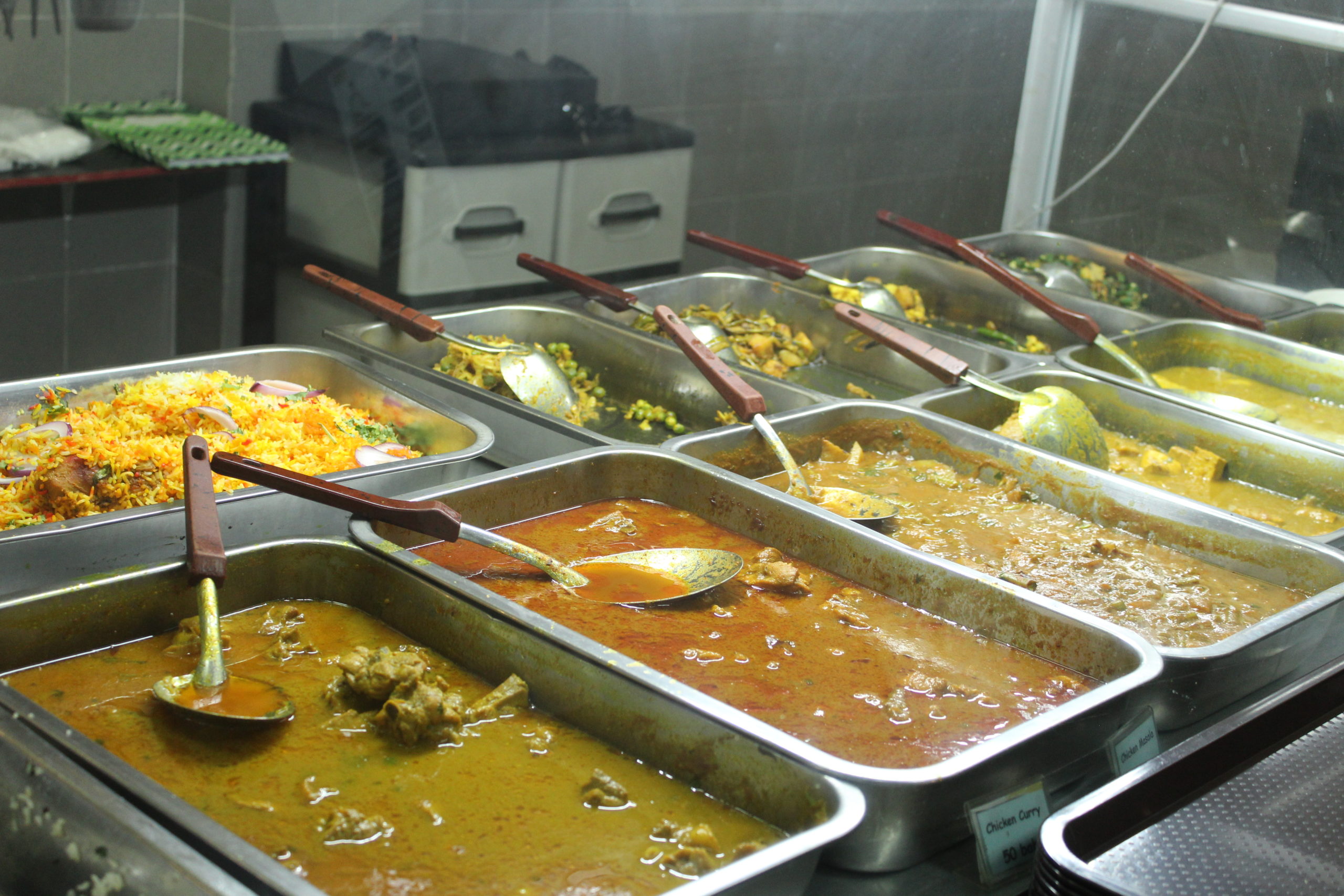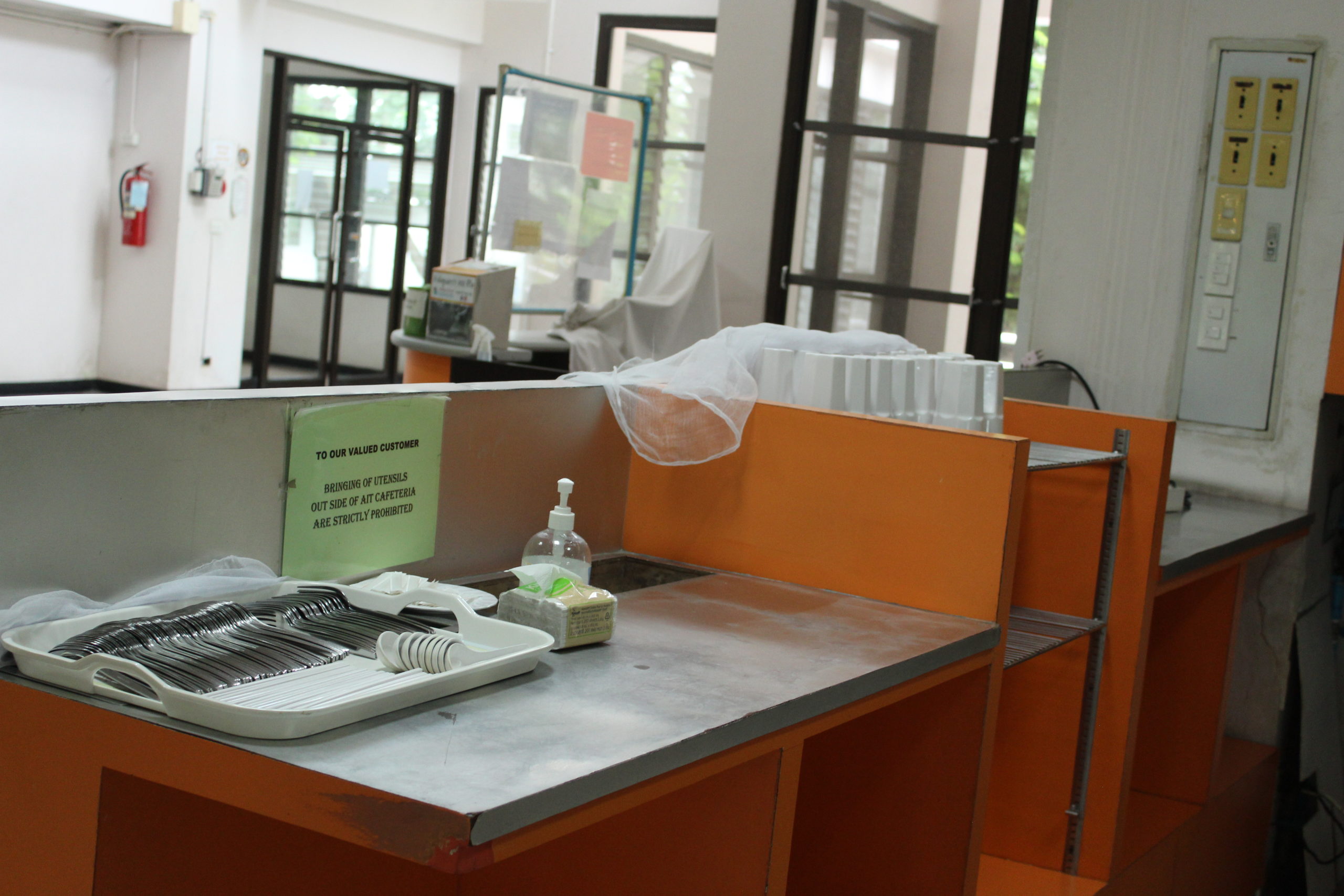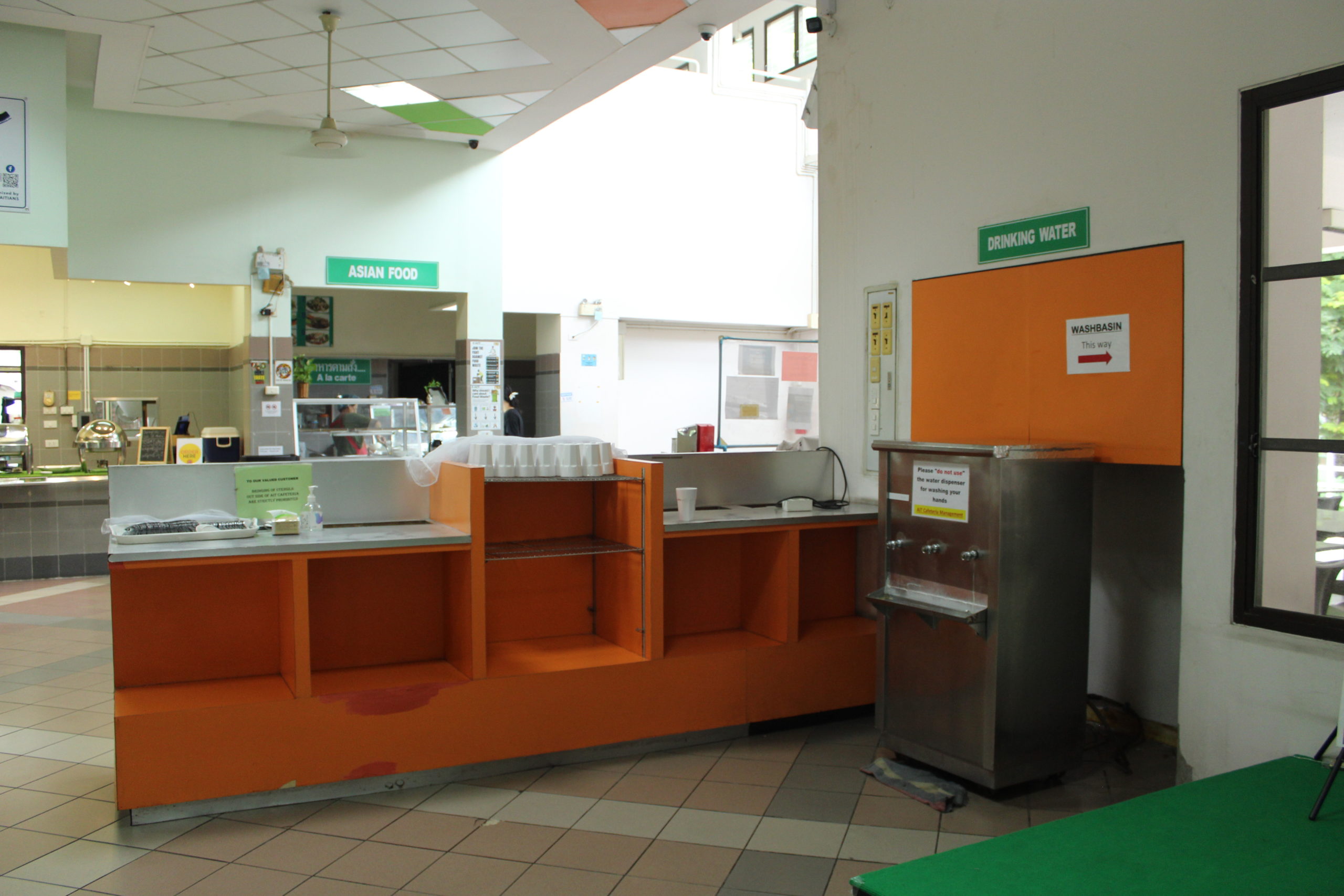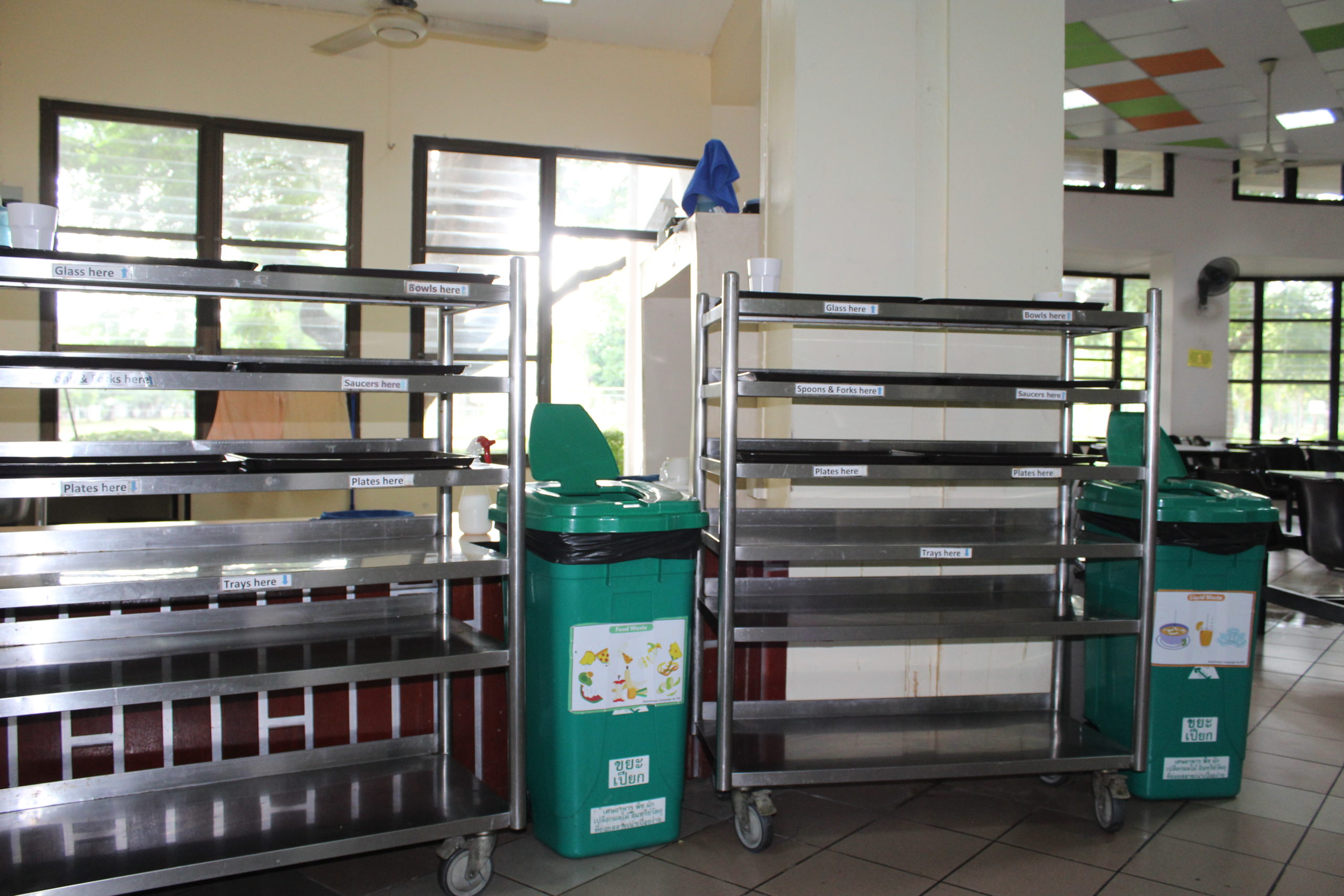 AIT Cafeteria:
The Cafeteria and SU Snack bar serve the meal that meets the varying tastes of AIT students. AIT cafeteria basically serves international food cuisine such as
Thai, Indian, Pakistani, Srilankan, Myanmar, Thai halal, Bangladeshi, and western food 
Food is served at two locations at the cafeteria with 8 vendors and at the SU snack bar with 3 vendors that are halal certified. To promote SDG 2, we have a program in place with the vendors, where there should be at least one meal that is not more than 35 B to support low-income students.
​​
Opens daily 7.00 AM–9.00 PM
AIT Cafeteria serves the variety of AIT community that includes students, staff, faculty and as well as visitors from outside and adjacent universities.
The cafeteria and SU snack bar are well furnished with comfortable seating, free drinking water, ceramic utensils, clean and hygienic environment.
Special care is taken to provide vegetarian/vegan food and halal food to cater to the special need of the students and a la carte menu is available , so that students and employees can order as per their requirement
Cafeteria Food Stations
Western Food

Thai  Food

Myanmar Food

Muslim halal Food

Thai Salad, Desserts and fresh fruits
SU Snack bar Food Stations (Halal)
Srilankan food/Indian food

Bangladesh food/Indian food

Cambodian/Indian food
SU Snack Bar:
Opens daily 8.00 AM–11.00 PM
SU Snack Bar serves
exclusively halal food, certified by the Muslim Student Association of AIT. 
SU snack bar is also 
well-furnished facility

Air-conditioned

sitting space

Free drinking water

Special serving plates and glasses for halal
How to top up your card ?​
Step-1 : Give your ID card and request a guest card to top-up
Step-2 : Handover your card and cash to top up to the cashier
Step-3 : Please check the display with the amount topped up
Step-4 : You are ready to buy your food, the vendor would swipe to take the payment. 
Step-5 : Check the amount charged and the remaining amount in your card on the display provided at the counter
You may check your balance at the checkpoint